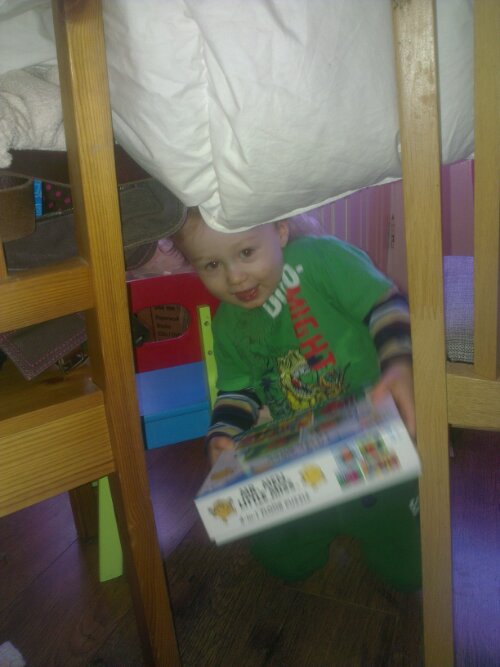 Today was brought to us by the letter D. D for den, d for duvet den, d for dinosaur t-shirt, snacking on dates and playing the drums! D is also for diggers!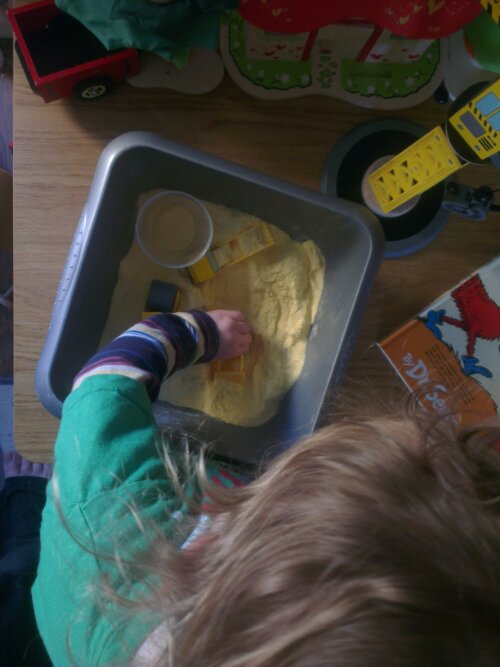 We made this sand pit using cornmeal, adding containers as the fun started to get uninteresting, it lasted about an hour to my amazement. Then we extended it even more with a jug of water: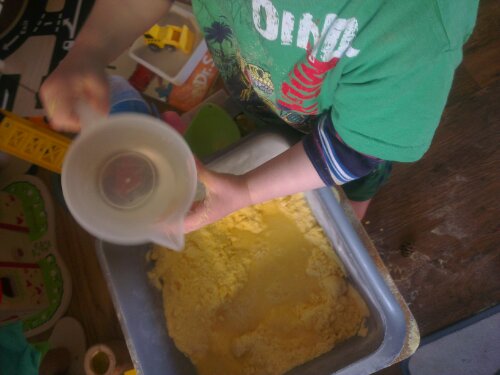 And got at least another 30 minutes out of it. I call that a success. Oh, and he could eat it at the end, even better. We then carried on the D theme with a duck bath, and what colour are ducks?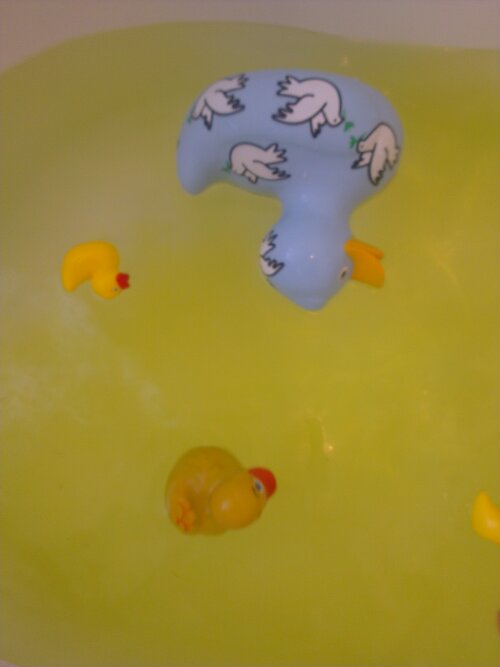 It then turned into dinosaur swamp with some added black food colouring. That was the letter D.