We're actually doing it, we're leaving the South East too hear back Northwards. We've talked about it for so long it hardly feels real but now it's happening, it's happening quick!
Mr T has a new job, our house is under offer and we've rented a beautiful farmhouse for 6 to 12 months in the countryside, with breathtaking views. The plan is to buy a house with no chain below us, whole renting, taking the pressure off us a little.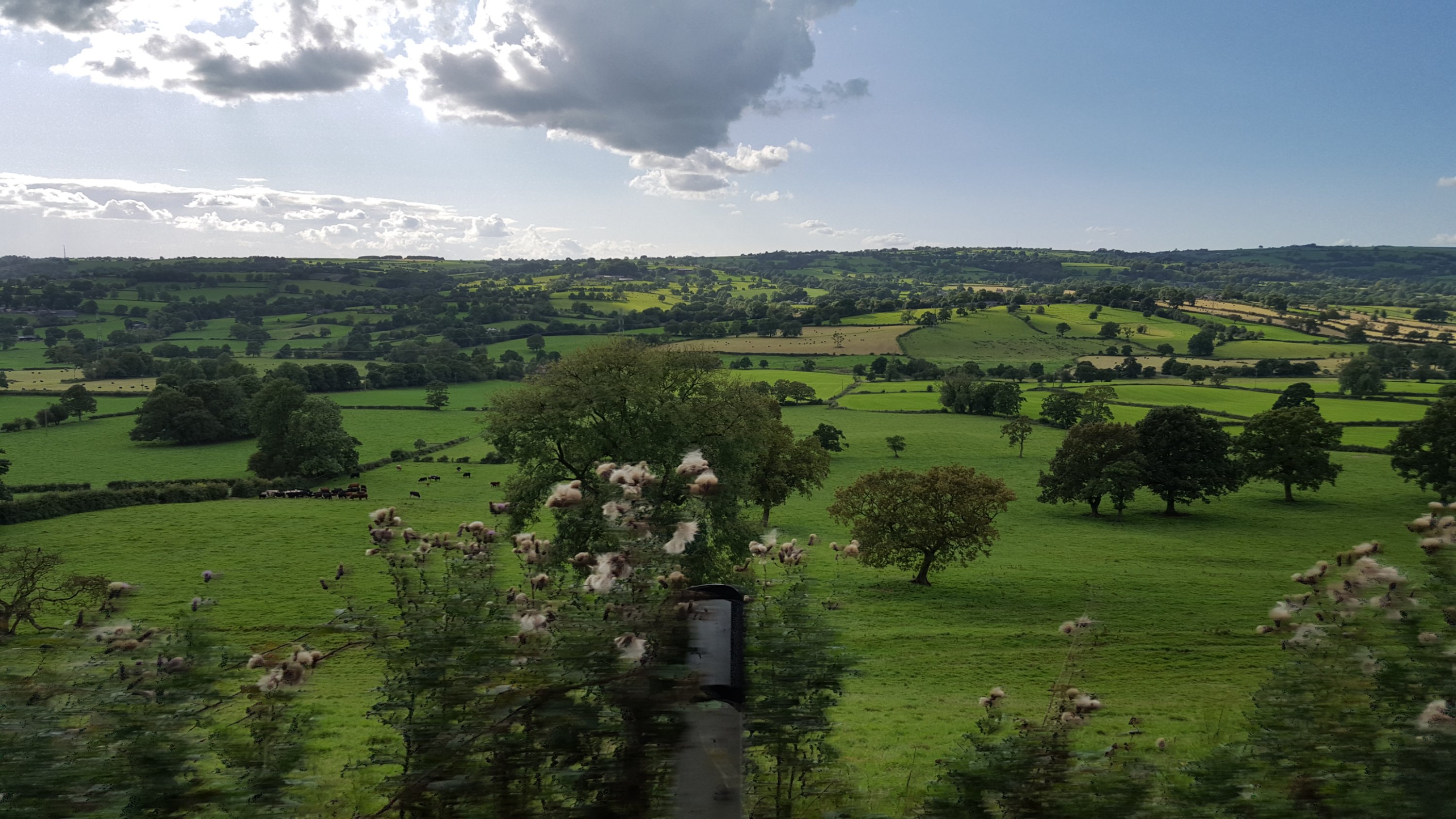 Right now I'm sitting in a little steam railway station at Rudyard Lake in-between property viewings.
Mr T and I have always dreamed of having a smallholding, a house in the country where we can have more chickens, bees and perhaps a few other animals, an orchard and who knows what else.
Since Thing 2 came along we've also dreamt of setting up accessible glamping for families with disabled children.
The properties we are looking at allow for all of those things! We've got there!
I've felt a need for change very strongly for the last 18 months and now it's happening.
In other news, we have a puppy! His name is Odie and he is 5 weeks old today, he's still with his Mummy in Cornwall and will be coming home to us in a few weeks time, just before we move!