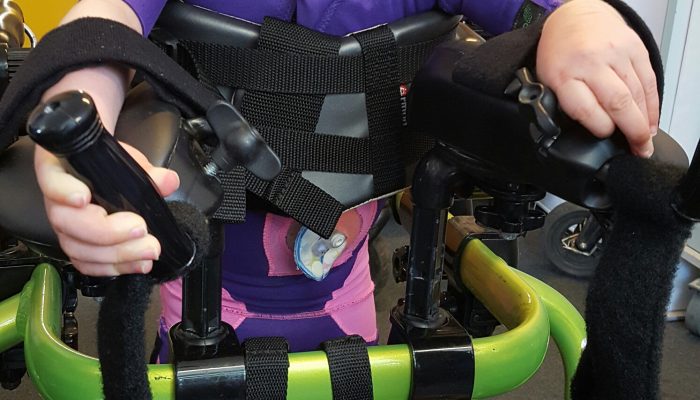 Every child goes through that stage where they are still a baby yet not quite. Somewhere between three and four years old you realise one day that your baby is no longer a baby. They're something else, a little sapling, their future self becoming a bit clearer as their full character stats to emerge.
Perhaps in this time they're looking forward to starting school, perhaps they decide they no longer want Mummy milk, perhaps they come out of nappies, they simply change.
When you have a non-verbal, non-mobile child with pretty severe disabilities, you don't expect it. Somehow you've focused on the things that keep them a baby, the simple basic communication of smiles, shouts and cries, the inability to help themselves, the nappies, feeding.
Over the last few weeks I've seen our baby really blossom into a little girl, I've seen her start to get a glimpse of the type of independence we could only dream of, I see a happy little girl who moves up to the big class in September! Reception age!
This week she's been on the move, litter her on the rug in the living room and with half an hour she can pivot herself round a half circle, she can roll onto her tummy and back again, a skill that she started to gain months and months ago but had suddenly realised that she can do it.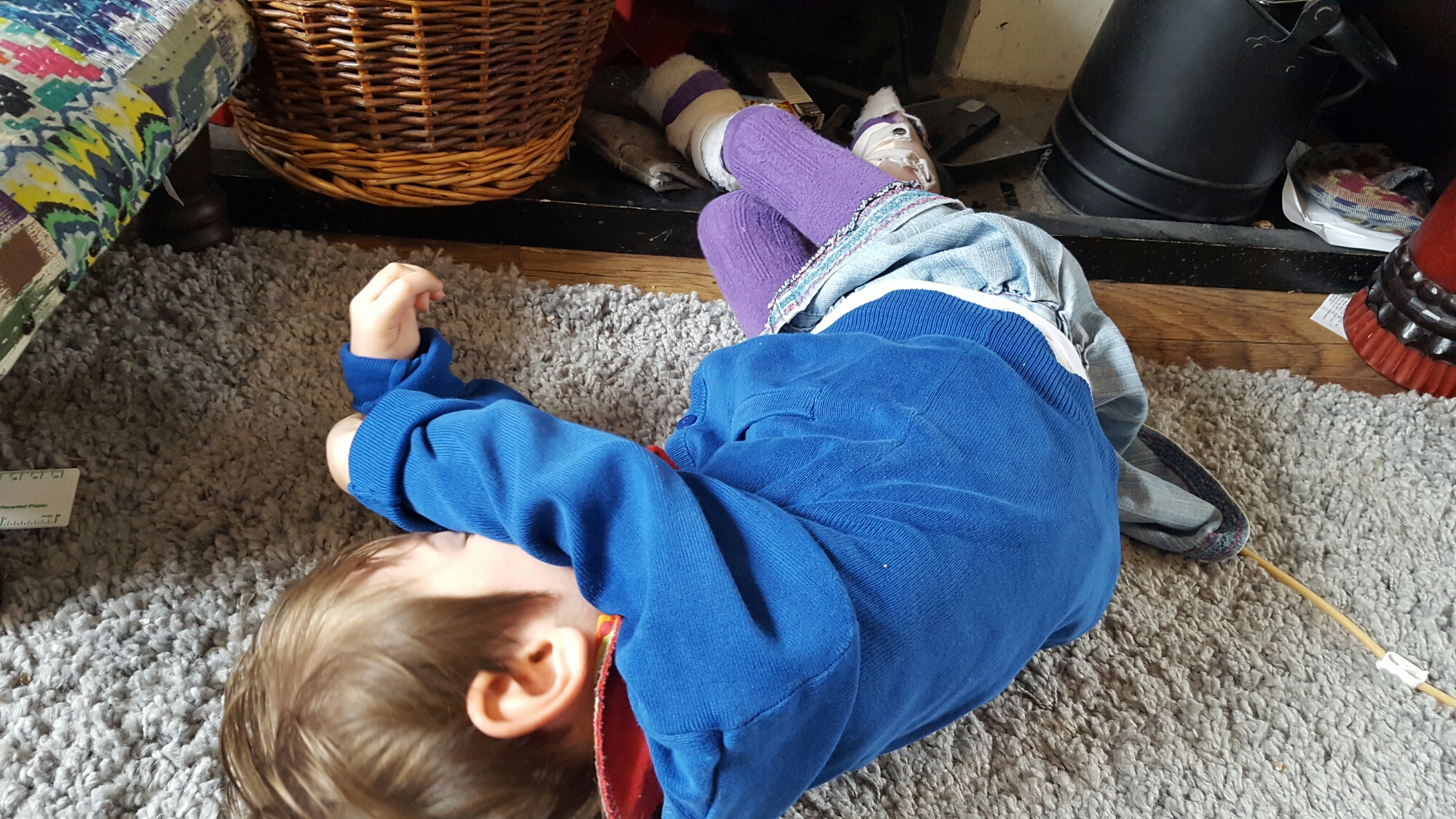 She seemed to really like getting her feet round to make noise with the iron fire tools .
I remember when Thing 1 started to crawl, I loved the independence it gave him, he could suddenly go and closer the toy he wanted to play with, I never understood the sentiment of, "oh, they're on the move, that's it, it's ask over, you'll never get another moments peace", I mean, really? That was the real beginning in my eyes! He crawled at only 7 months old!
Being able to move at all is an enormous achievement for our girl, to be able to roll over to get to a toy is incredible. Absolutely unquestionably incredible.
Then tonight we finally got around to putting her new Otter bath support in the bath, it arrived a few weeks ago and we've been using it as a chair upstairs, but tonight it went in the bath and our little lady had her first independent bath. Her first bath without her Mummy!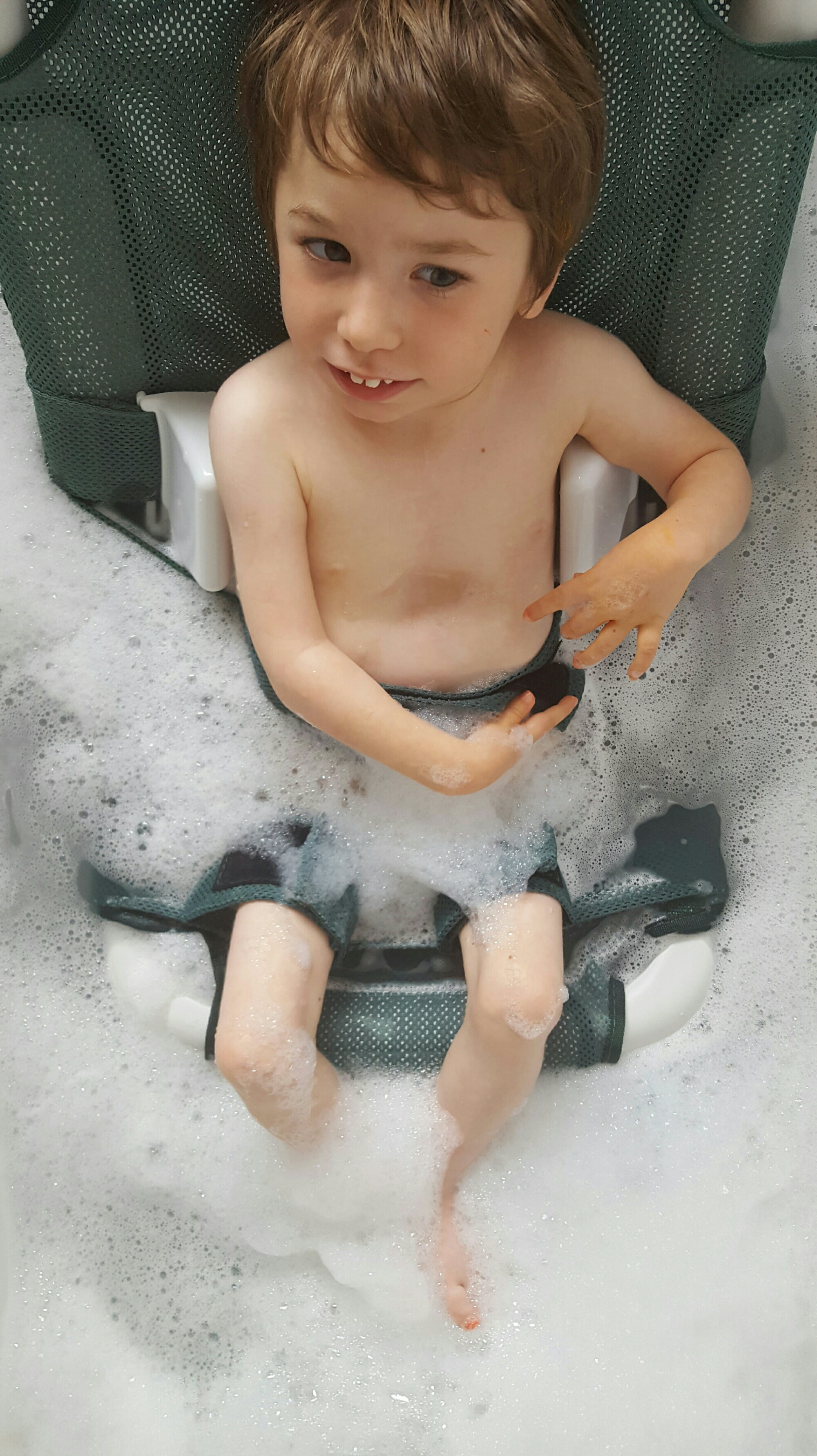 Look at that girl, not a baby in sight. I didn't really see it coming, though I thought I did, but here she is. And in September she starts school!
I feel like we're on the cusp of a new phase in our lives, I met Willow's teacher for September and I think she's going to do great things for her, she's already had her trying a pacer in their first meeting!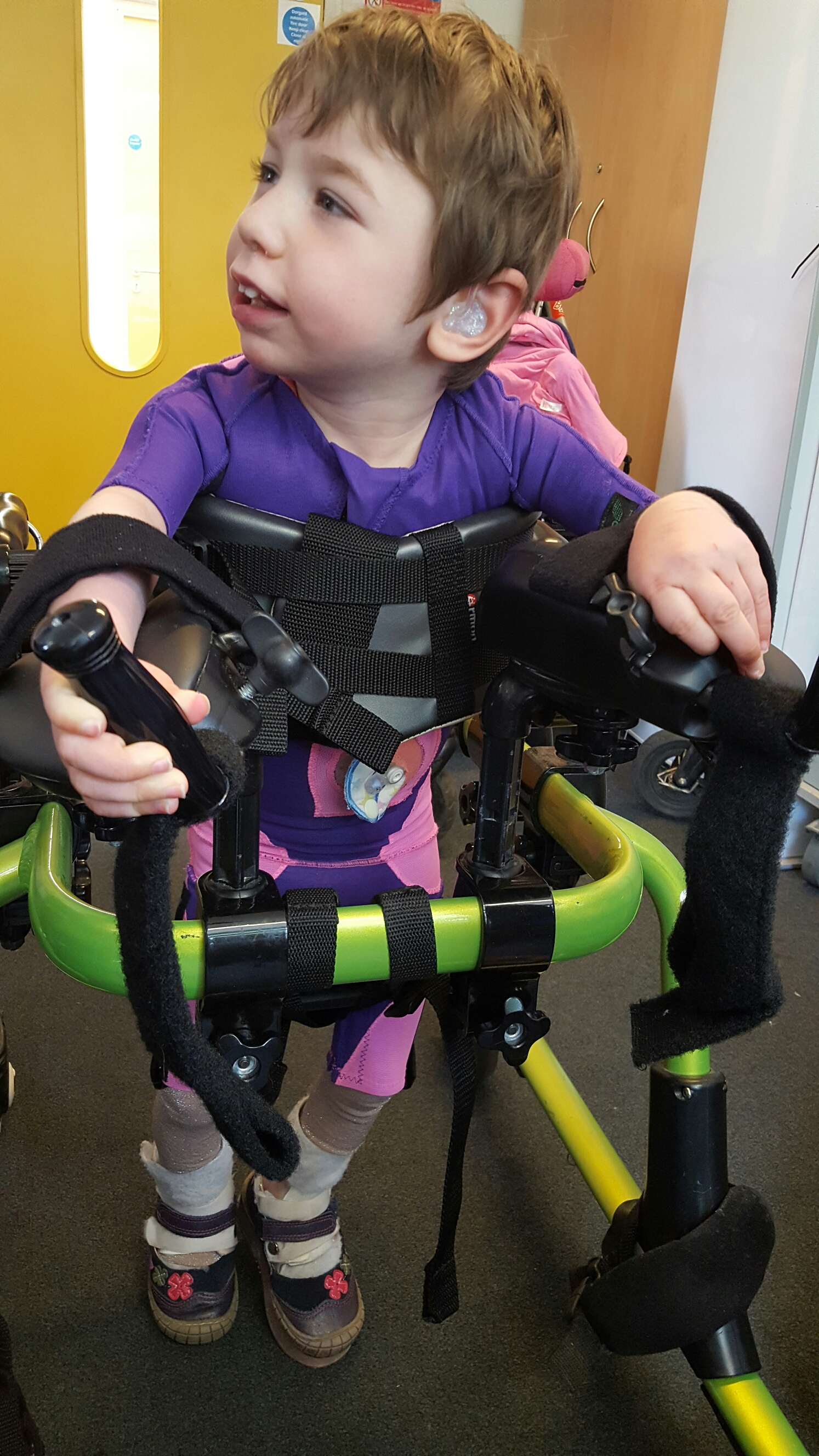 Let's see what the next phase brings!