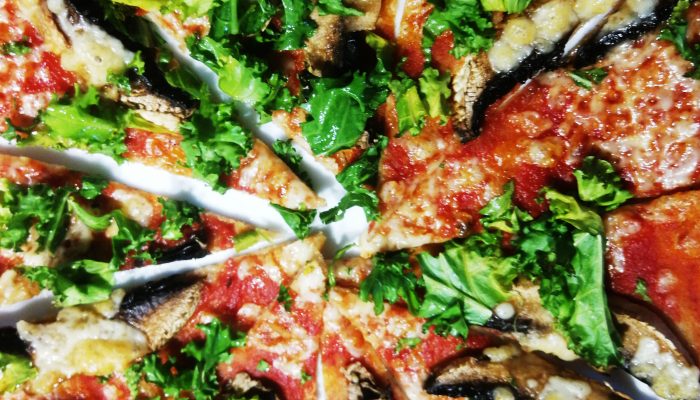 Healthy Pizza – Under 500 calories
Saturday night is pizza night in this house but pizza isn't the best choice when you're trying to be heathy, even less if you're on a 21 day health and fitness challenge!
Saturday night became pizza night when Chops was just 6 months old, homemade pizza was one of his first foods, we were baby-led all the way, and he loved it. We all love pizza!
So, fast forward 8 and a half years and I am trying to get fit, fitter than I've ever been, for life, but I don't want to abandon pizza forever!
So, here we are. Part of the Herbalife plan I'm following allows for one portion of wholemeal starchy carb each day, such as bread, pasta, brown rice. I used to make a tortilla pizza using a wholemeal wrap, but it's just not as good, especially not when the others have regular pizzas and I get to sit and watch once I'd finished my tortilla version ????
The plan was to come up with a thin pizza made with wholemeal flour.
So, to the recipe! This recipe makes 2 pizzas.
Ingredients:
For the dough:
130g wholemeal pizza
7g fast-action yeast
1tbsp olive oil
1tsp honey
Pinch of salt
Up to 180ml warm water
For the topping:
Approx 16tbsp passata
75g cheddar cheese, grated
2 large mushrooms, sliced
Large leaf of kale, shredded and sprayed lightly with oil.
Method:
Make the dough by mixing all dough ingredients until well combined. If it's a bit wet, add a sprinkle of flour, if it's dry, add a bit more water.
Knead well for 5 minutes until nice and elastic.
Put in a bowl and cover the bowl with a towel or cling film.
Once the dough has doubled in size, turn the oven on to 220°c.
When the oven is up to temperature, divide the dough in two and roll into a ball.
Stretch the dough a little and roll into large rounds. For a large thin and crispy pizza, roll the dough as thinly as you can without breaking the dough. For deep pan, but a smaller pizza, roll a much smaller round, about 5mm thick.
Put your rolled out dough on a baking tray, we use round pizza trays, then spread with passata and the rest of your toppings.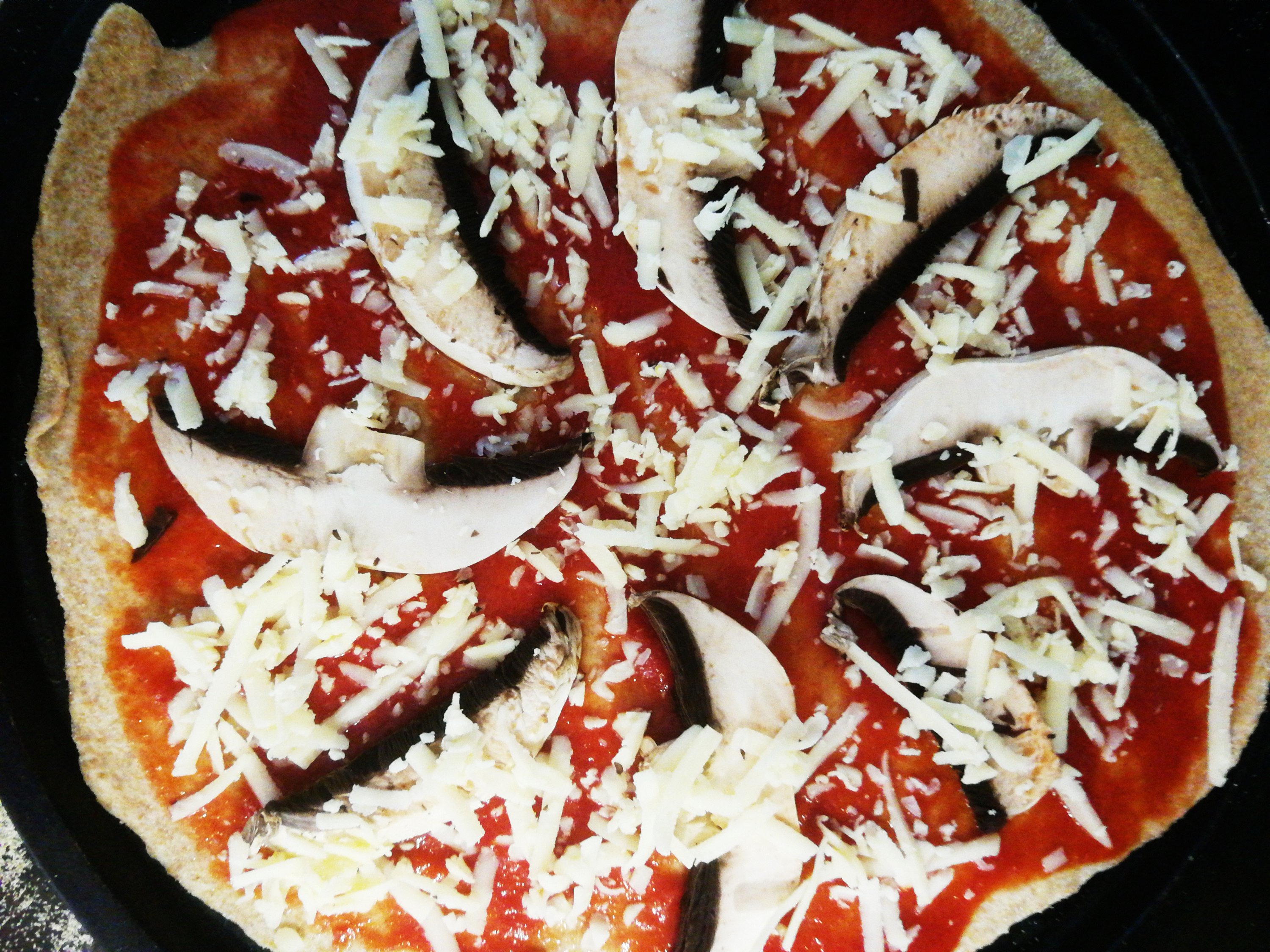 Bake in the oven for 5 minutes then add the kale. Bake for another few minutes until golden brown and looking delicious!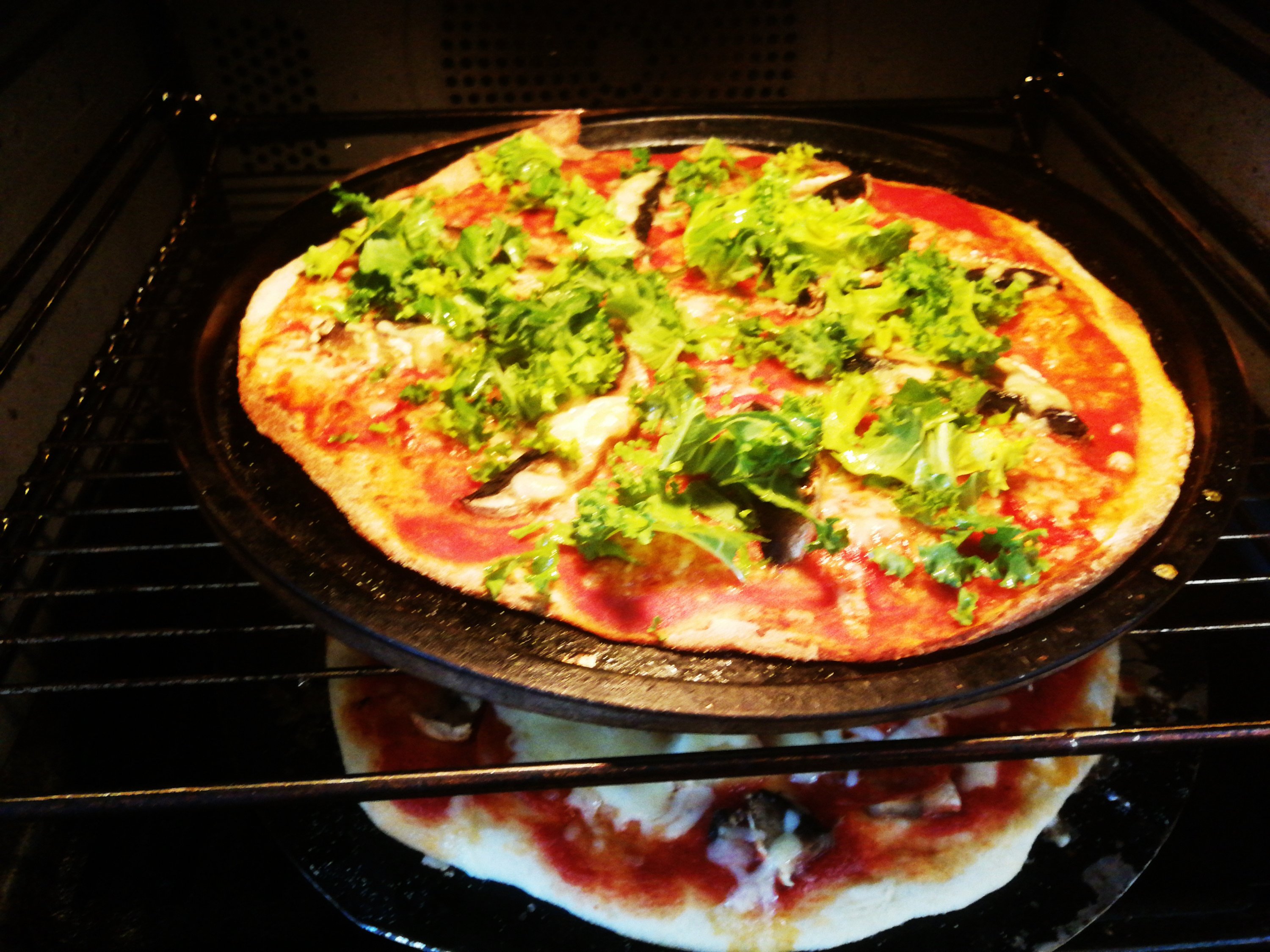 Enjoy your delicious wholemeal pizza with a fresh green salad on the side.
Adding cooked diced meat to the pizza will increase the total protein to your meal and make it a more balanced evening meal on the Herbalife nutrition plan.
Nutritional data (per pizza)

With 100g chicken breast (50g per pizza):