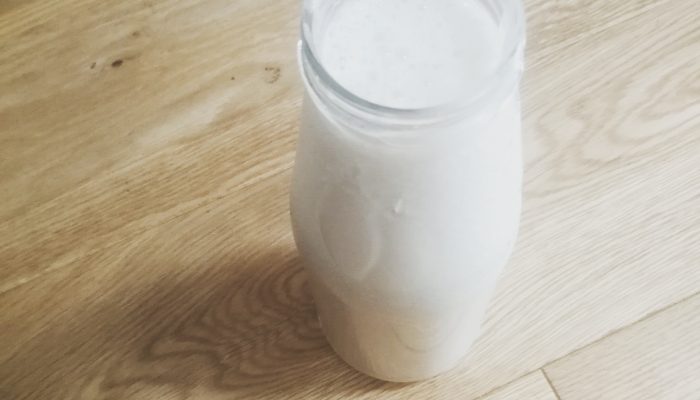 Non-dairy milks are pretty poor when it comes to calories, so we make our own mixed nut milk, which sits in the fridge and used in blends when needed.
The constitution varies as generally it's handfuls of whichever nuts we have in, this is today's:
Ingredients:
30g pumpkin seeds
50g whole hazelnuts
30g cashew nuts
50g whole almonds
1tbsp honey
Make up to 1 litre with water and blend until warm (best way of being sure it's blended fully) in a high powered blender. We use a Vitamix.