In our home education gardening club today we made watering cans from used milk bottles!
They're really easy and the kids who made them enjoyed making them.
Here's what to do. Grab a used plastic milk bottle and make holes in the lid.
The children can do this themselves using a screw/nail. I provided a hammer but the sharp screw went straight through the lid for most children, some needed to tap it lightly with the hammer.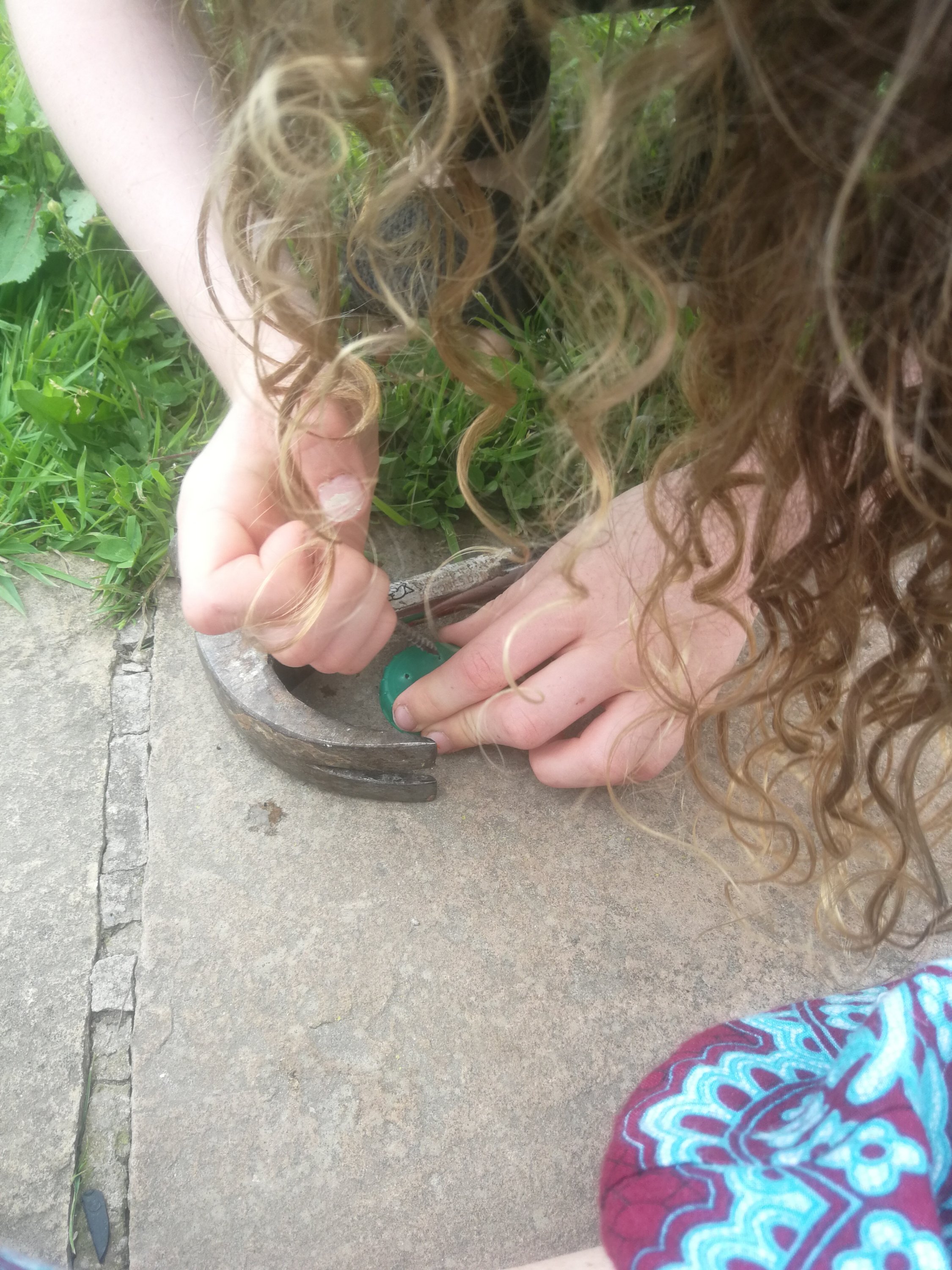 Let them test their watering can out with a few holes first, then ask if they want to add more. More holes is better.
Add a bit of science to the activity by talking about the vacuum that's caused when they see the bottle sucking in as it empties. Adding a small hole to the handle relieves the pressure and releases the vacuum.
They enjoyed watching the garden with their own watering cans!
Creatives will enjoy decorating theirs!