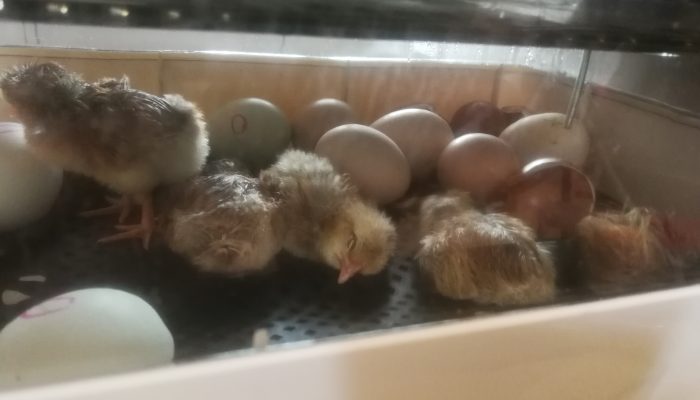 Wow, June already. Doesn't seem more than days ago that I was saying the same about May! 🙂
We decided this week that we needed to spend Saturday in our woodland and orchard, strimming and clearing away the long grass from around the young trees. And moving fencing. And making/moving gates.
But. Last night our next lot of chicks started to hatch. And I drank too much gin. Which meant Thing 1 stayed up later than he should have, which is as late as he would every night given the choice, but being 8 it isn't yet his choice. But I couldn't be arsed with the usual bedtime crap last night so let him stay up. Would have been ok if he'd stayed in bed a bit longer but I disturbed him by asking Mr T to swap Willow duty at 7am, having been up with her since 4 something, when Mr T had gone to bed having got up to her spluttering at around 3am. She hadn't gone back to sleep.
Annnnyway, moods were, erm, off-kilter today, shall we say?
We did get down to the woodland, we didn't mow but we did strim in the orchard. We didn't move any fencing, or gates, but we did have a picnic and Chops did get a swing on the swing.
And he did get to drive the ride-on mower back up to the house after getting a ride down on it with his Daddy.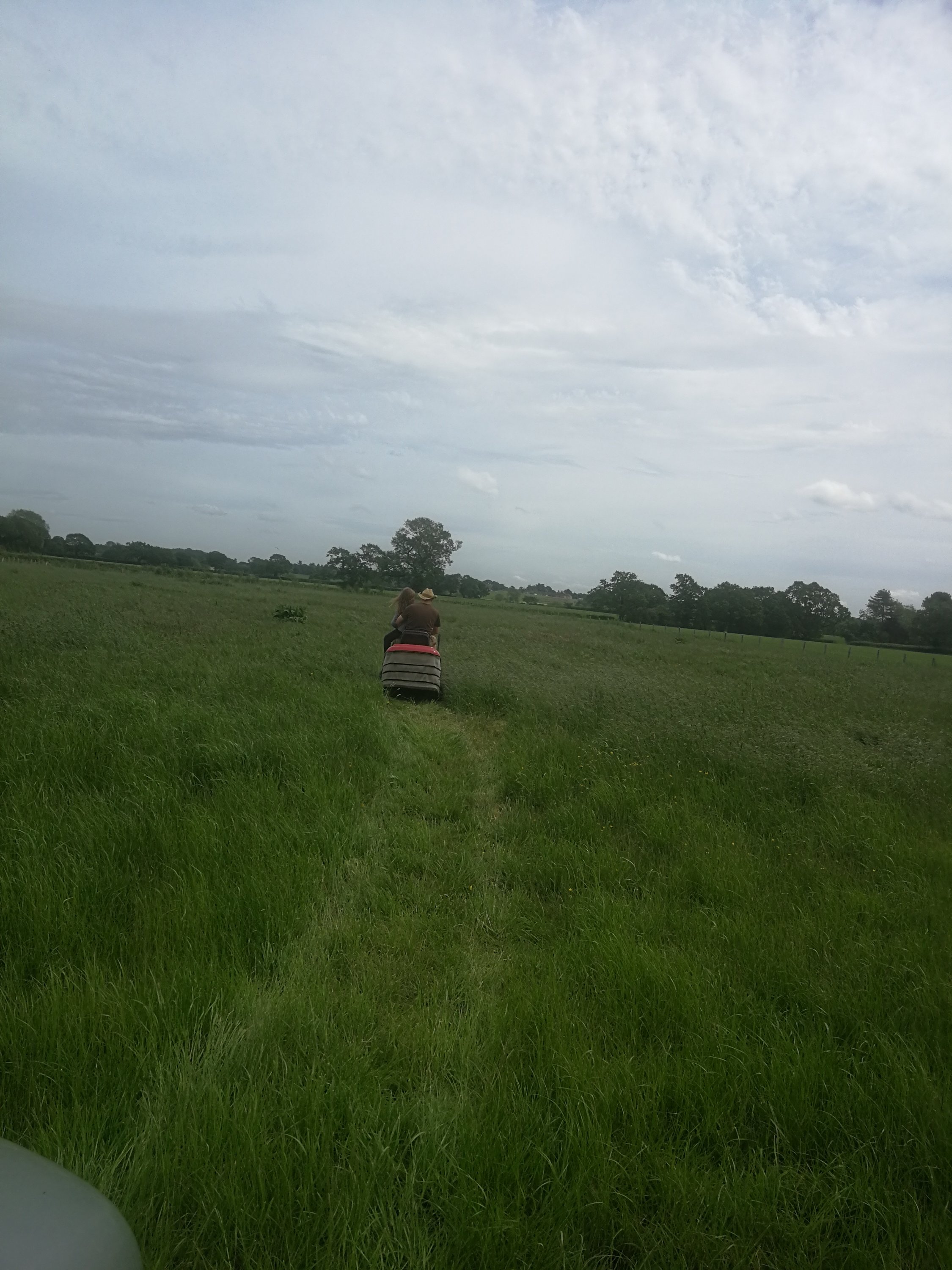 That lovely field is ours, it'll one day be a meadow! Lots of ideas of what to do with it but for now it's simply a beautiful green space that leads to the woodland. And the orchard. Both of which are at the start of their lives.
As are 6 gorgeous little chicks that started hatching last night. The really exciting part is that they hatched from our own hens and primarily from hens and the cockerel we hatched at the end of last year!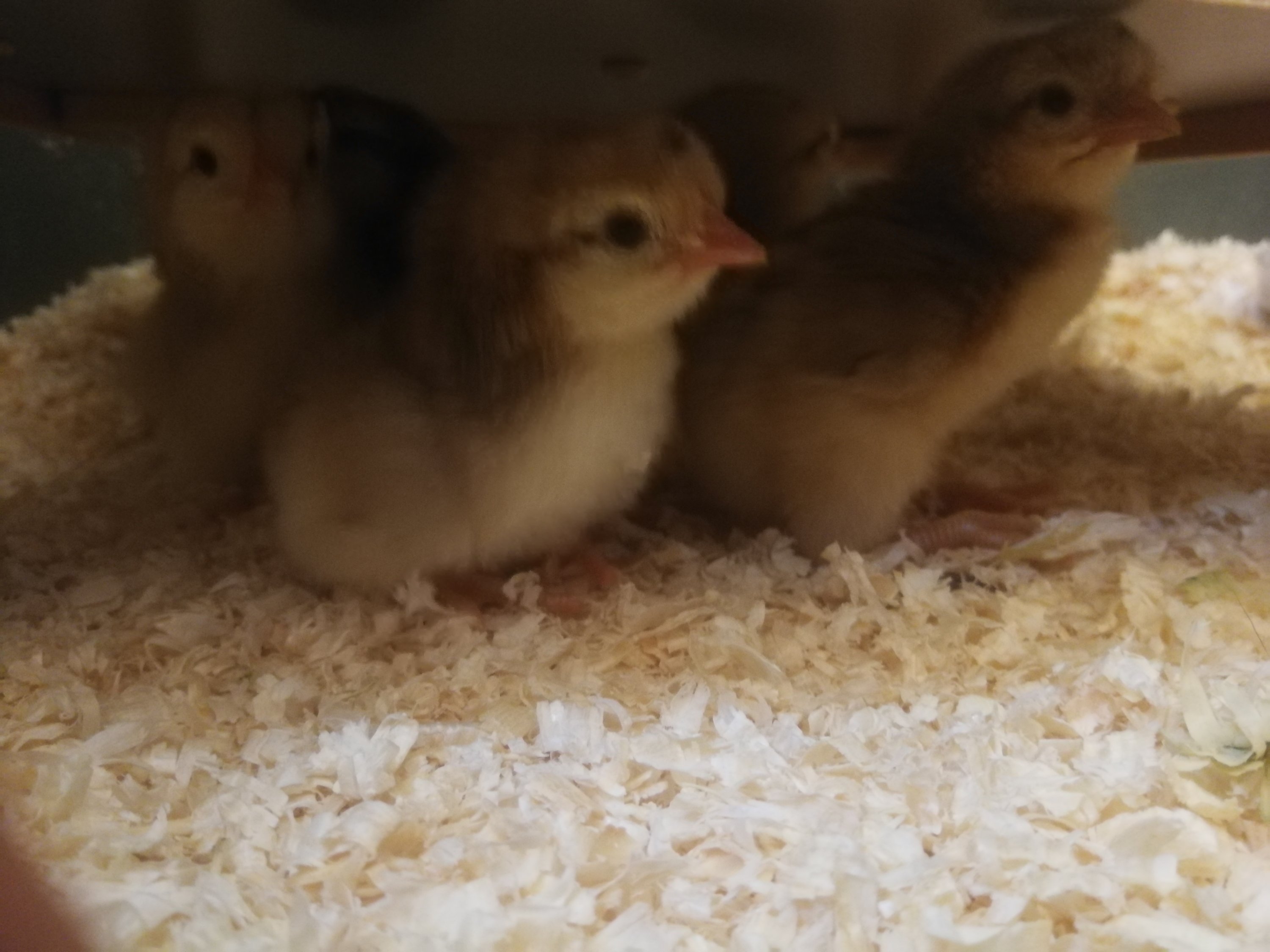 And the Duckers are greedy little fuckers and are mahoosive! ????
Still fab, though.
So although moods were off and everyone was tired, we made it through the day and we're all still alive.
There might have been a smidge of napping from Her Willowness.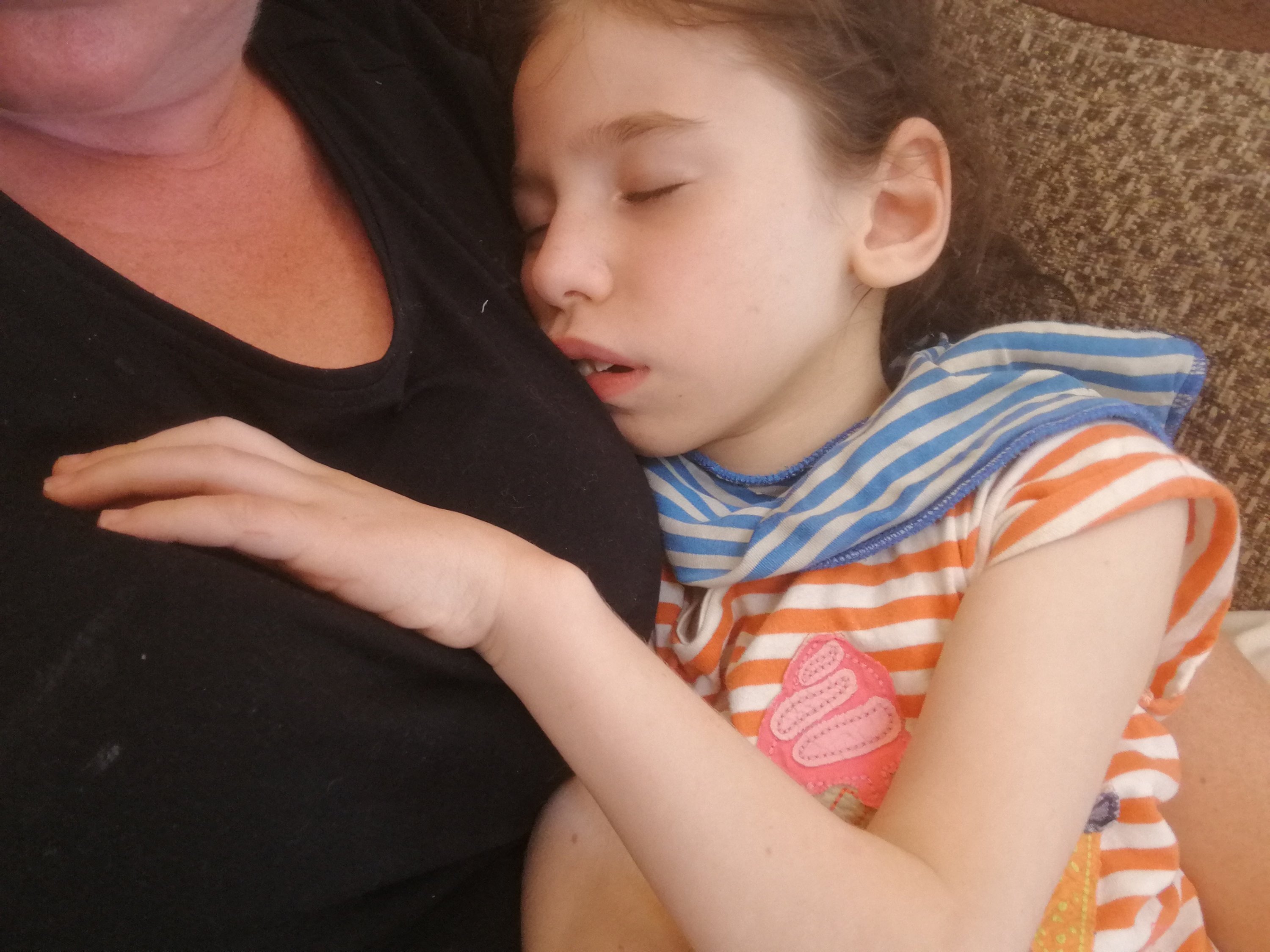 Ooh, and I moved along a little with the barefoot walk, the bridge and the little stream at the pond in the garden. More on that another time.
Tomorrow is family day, Thing 1 gets to choose what we do. He's chosen to stay at home and play Lego. He's allowing us tidy his room a bit together first, how very generous he is!