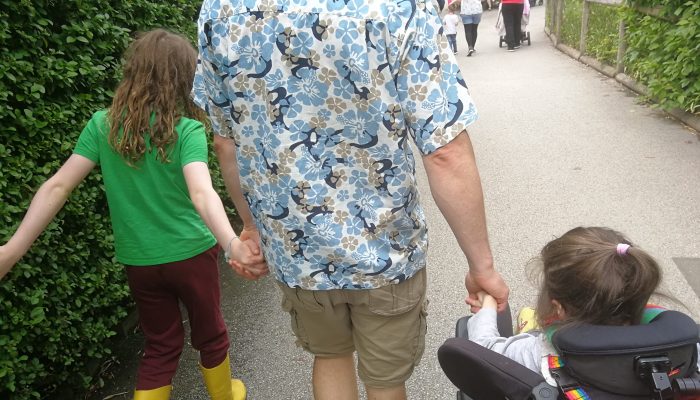 Accessible Family Day Out
Once upon a time I had my heart broken on a family day out. My thoughts for our future shattered and jilted in one day out.
Miss W was only 2 or 3 years old but already a wheelchair user as she can't sit unaided. We went to Legoland Windsor for a family day out.
We saw the family boat ride, full of smiling families enjoying the leisurely pace, we went to go on but were refused. Told unless our daughter can sit unaided, she can't come on. But Chops wanted to go on so Mr T and I grinned through it and they made it a boys boat trip, but inside we broke a little at that very moment. The reality of our baby girl being a wheelchair user thrown little a custard pie in our faces. I pushed my little girl away from the queue and watched all those families on the little boats and my World crashed and burnt a little. It broke my image of what might be, made me realise what would actually be. The day got worse as we were told at ride after ride after ride that we couldn't go on as a family if our child was unable to sit unaided.
It stayed with me. It lowered my expectations. At some stage over the years, I've stopped fighting it, acceptance I guess, or maybe just weary of the fight.
Today, 4 years later, we had a family day at Chester Zoo. The beauty of Chester Zoo is that it's accessible, it has a Changing Places toilet and we all love it. Chops wants to be a zookeeper when he grows up! It's a safe place for him, he knows it so well. We call it one of his classrooms as we visit pretty regularly. And what a classroom!
Near the end of our day, it's decided that we should go on the boat trip before we go home. We approach the entrance and there's a sign saying wheelchair users should use the exit but also one that says you can only use it if you can walk and are over 1.2m. Mr T resigns himself to "that's that then" and braces himself to change the plan for Chops' sake. But I've experienced enough of Chester Zoo to know that they do better than that. Plus, I'd seen toddlers heading down so I was ready for a discussion in ethics and discrimination.
We got to the exit and our hearts were fixed after all these years. No worries, just an apology that we might have to wait 5 to 10 minutes because the accessible boat is 5 boats away. We just look at each other. Unspoken relief. And joy.
The boat trip was incredibly relaxing, maybe because a wrong had been made right after these few years. The sun was shining and we were just a little family going on a boat ride together, smiling, enjoying it, just like those families I had to watch years ago at Shitty Legoland.
So thank you, Chester Zoo, you've done it again. You've done something for our family that's a little thing but GIANT at the same time. It felt like it was no big deal but I saw that you had to stop all the boats while you got us on our boat, there were no doubt mounting queues of grumpy arse people who quite frankly don't know they're born, who think the worse thing in the World is having the boats stop when they're in the queue waiting, that they might have to wait an extra 5 minutes. But you made it your pleasure and you made it totally normal.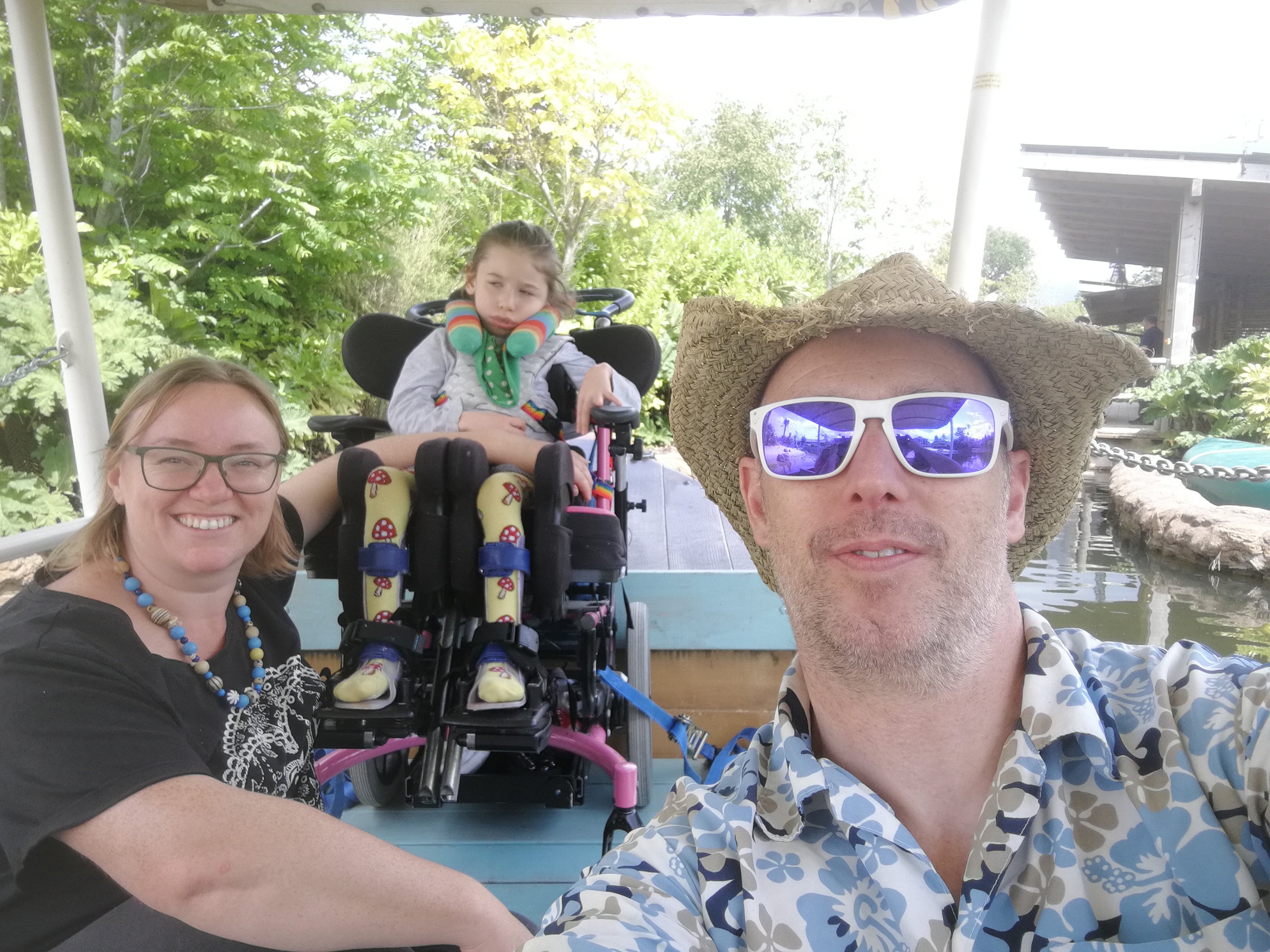 I'm reminded tonight of other times Chester Zoo have done something seemingly small that filled my heart. Particularly of the Father Christmas who in a flash, while passing, spotted Miss W and signed, "Happy Christmas" in Makaton. In a heart beat.
So thank you, Chester Zoo, we can't wait to visit again, our next trip is a very special one, we've been invited to Dreamnight, a special evening for special families, next week, and we can't wait! You're a shining example of what should be.