DIY Lightbox and Lightbox Activities
We made a lightbox on New Year's Eve using a plastic box, tin foil, greaseproof paper and a string of battery-powered led fairy lights from IKEA.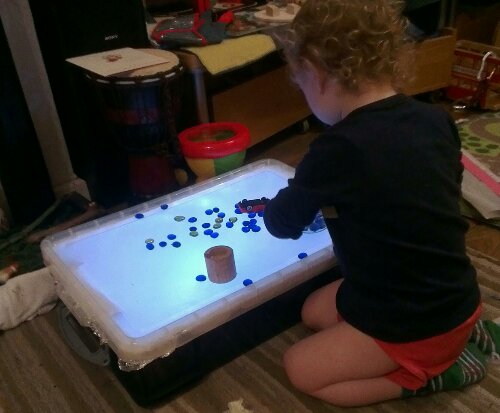 Instant hit! I've been meaning to make Chops a lightbox for so long and I'm slightly annoyed at myself for not doing it sooner it was so easy.
Today, Daddy Bear is improving the design, he's drilled a hole in the side of the box and put plug-in led fairy lights inside that are a damn site brighter and won't fade! With a little help…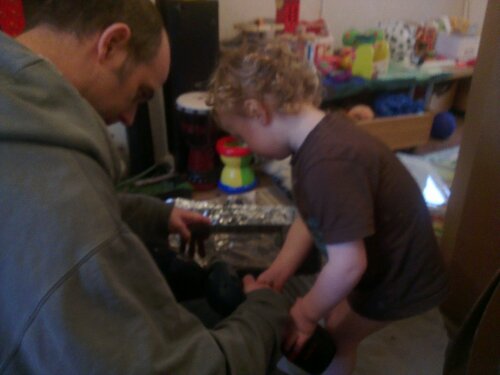 Now to try all the ideas we've been looking at doing for the last year, we started with glass beads.