Midweek Nutty Chicken Curry
Suitable as a main meal on the Herbalife Nutrition plan. Recipe created as part of the Herbalife 21 Day Challenge.
Ingredients
1 large red chilli, deseeded
½ a finger-length piece fresh root ginger, roughly chopped
1 fat garlic clove
small bunch coriander, stalks roughly chopped
1 tbsp sunflower oil
4 skinless chicken breasts, cut into chunks
1 each of red, yellow and green pepper, cut into chunks
5 tbsp peanut butter
150ml chicken stock
200g tub Greek yogurt
Method
Finely slice a quarter of the chilli, then put the rest in a food processor with the ginger, garlic, coriander stalks and one-third of the leaves. Whizz to a rough paste with a splash of water if needed.
Heat the oil in a frying pan, then quickly brown the chicken chunks for 1 min. Stir in the paste and peppers for another min, then add the peanut butter, stock and yogurt. When the sauce is gently bubbling, cook for 10 mins until the chicken is just cooked through and sauce thickened. Stir in most of the remaining coriander, then scatter the rest on top with the chilli, if using. Eat with brown or cauliflower rice or mashed sweet potato.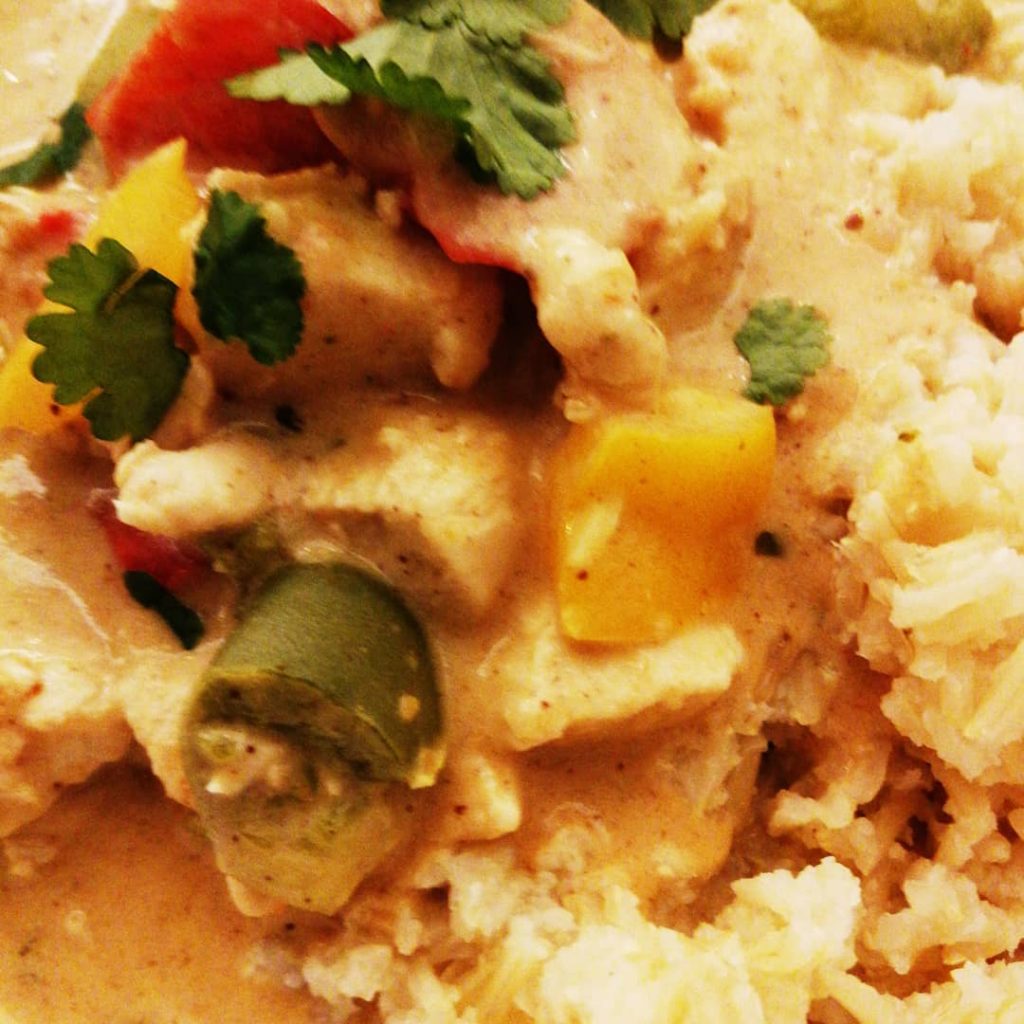 To make a cauliflower brown rice mix, cook the brown rice as directed on the packed then add whizzed cauliflower on top in the pan, without stirring, 10 minutes before the end of the cooking time. Optionally add half a stock cube to the cooking water for more flavour.